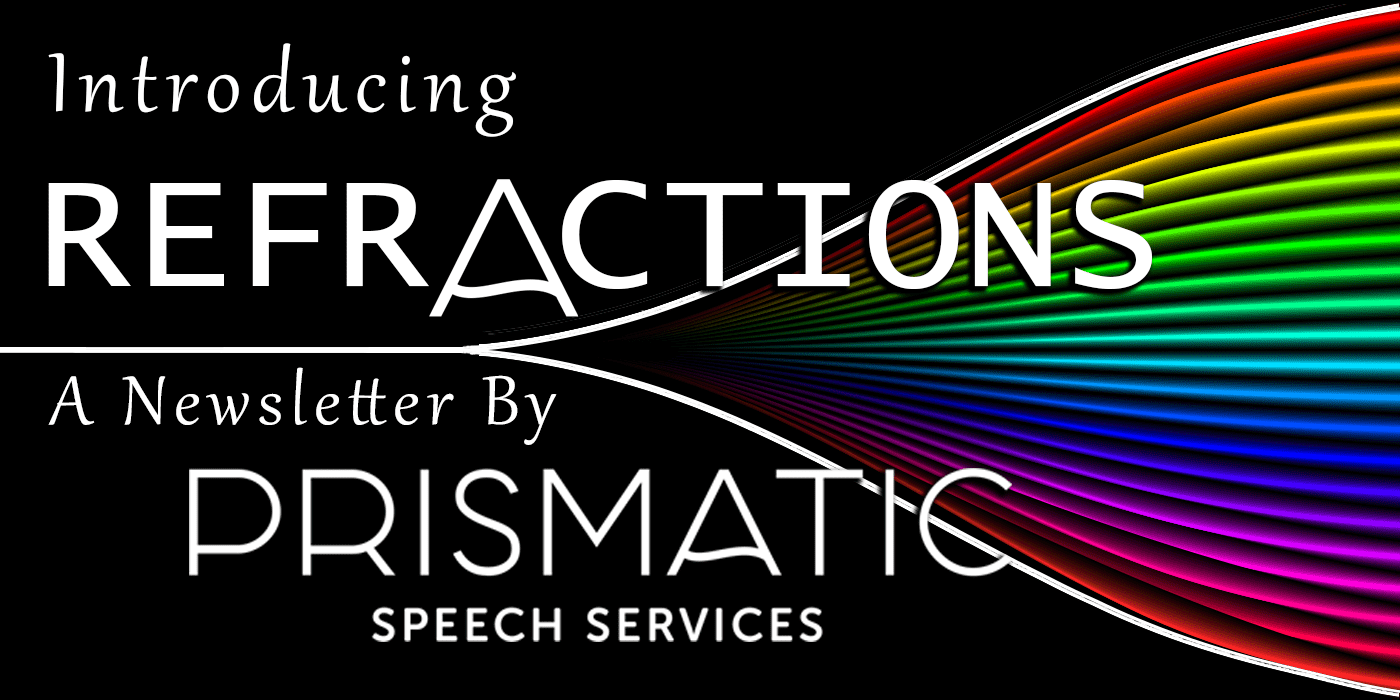 Want to stay up-to-date with the latest and greatest news from Prismatic Speech Services? Consider subscribing to REFRACTIONS, our new newsletter!
Through REFRACTIONS, we will notify subscribers of significant developments related to Prismatic Speech Services and the communities we serve. Consider subscribing if you're interested in updates regarding:
Free resources we publish
Future events we'll be attending
Further states and countries we can accept clients from
Advocacy updates
...as well as a few odds and ends that we're planning on developing throughout the year!